LAB HOURS: MON - THU and SAT : 9:00 AM to 9:00 PM
FRI and SUN : 9:00 AM to 6:00 PM
online services
ImuPro Food Intolerance Test Launch
ImuPro launch event on 27 September, 2018 at Kempinski Hotel, Dubai (UAE)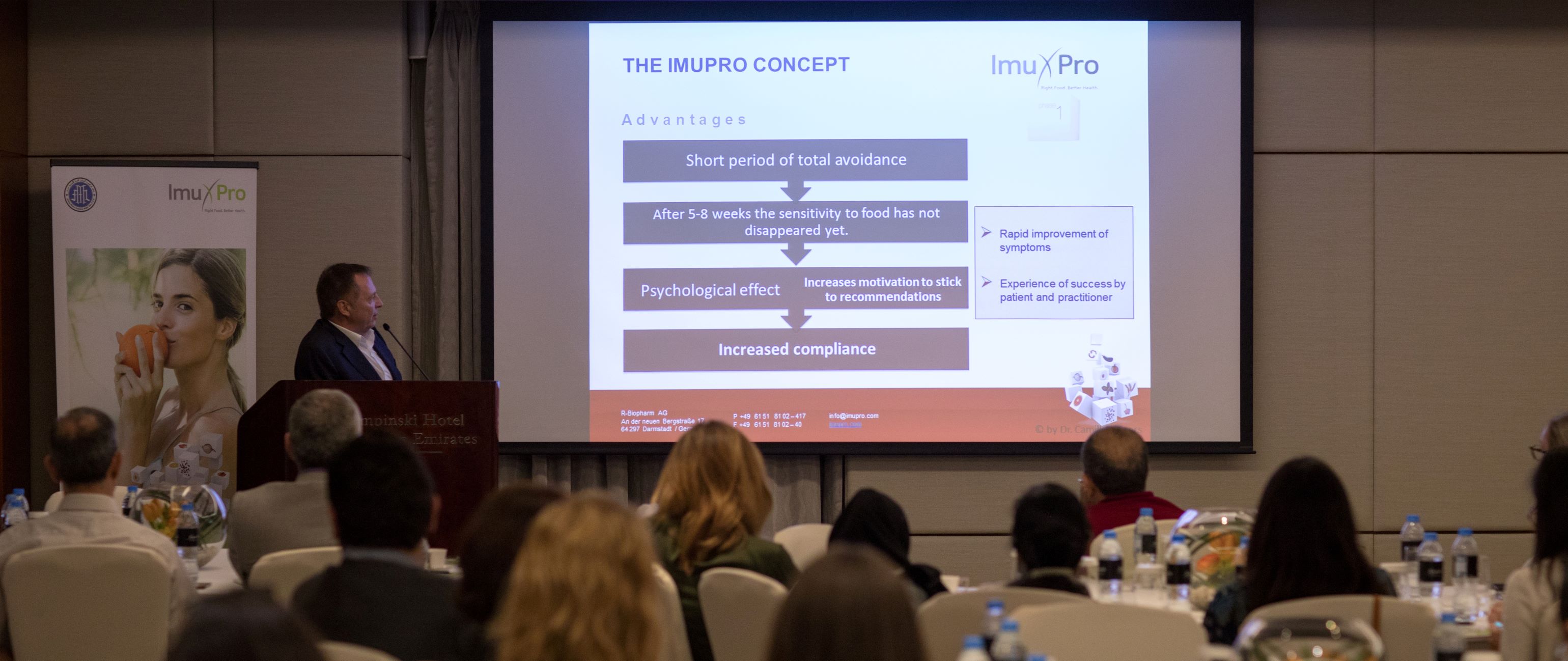 Dr. Camille Lieners, scientific advisor at ImuPro giving an overview based on his 16 years of experience, research and improvement in the field of IgG testing for ImuPro. He also discussed relevant indications and case studies to demonstrate the success and the importance of ImuPro.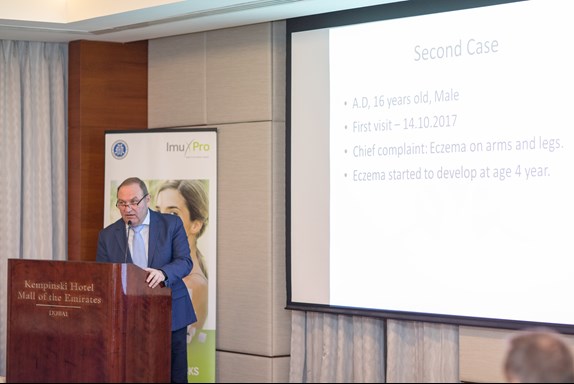 Dr. Mulham Yassin, ENT specialist and a qualified surgeon from Dubai, sharing case studies from his practice. Dr. Mulham Yassin has been using the ImuPro test in his daily practice for last eight years now and he believes that it is a basic and essential diagnostic tool for both children and adults, especially in cases which cannot be diagnosed with other methods.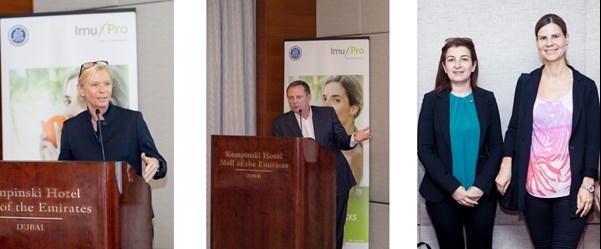 FML has signed an exclusive agreement with R-Biopharm to perform ImuPro testing in the UAE. FML has been performing the ImuPro ELISA-test in their laboratory for many years and has taken part in the yearly ImuPro international lab comparisons, ensuring the highest quality of standard, fastest turnaround time and excellent reproducibility.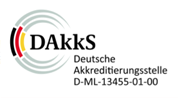 Accredited according to DIN EN ISO 15189

Lab hours
MON - THU and SAT 9:00 AM to 9:00 PM | FRI and SUN : 9:00 AM to 6:00 PM