LAB HOURS: MON - THU and SAT : 9:00 AM to 9:00 PM
FRI and SUN : 9:00 AM to 6:00 PM
online services
In-vitro Diagnostics of Systemic Autoimmune Disease
FML seminar, December 13, 2014 - Autoimmune Disease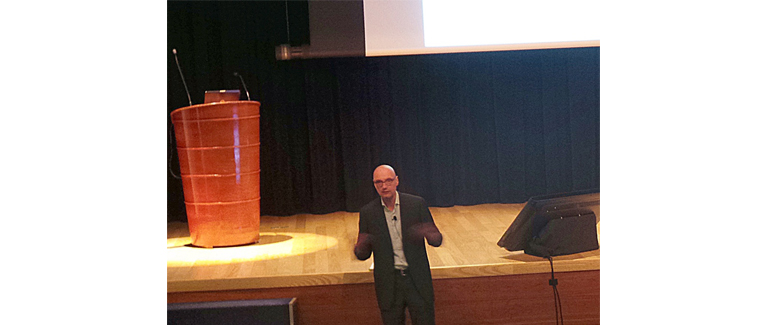 In-vitro Diagnostics of Systemic Autoimmune Disease
Harald Renz, MD, Professor and Director
Institute of Laboratory Medicine
University Hospital Gießen and Marburg GmbH
Faculty of Medicine, Philipps-Universität Marburg

The role of in-vitro diagnostics in identifying patients with autoimmune diseases is dramatically increasing. This is due to a better understanding of the immuno-pathogenesis of autoimmune diseases and the development of novel diagnostic markers for identification of the patients, disease progression and monitoring of therapies. One prominent example is the diagnostics of rheumatoid arthritis. The development and clinical characterization of new autoantibodies did revolutionize the diagnostic workup. Today first line tests comprise in addition to rheumatic factor (RF) the detection of antibodies against cyclic citrullinated peptides (CCP). This diagnostic algorithm goes hand in hand with a new classification of clinical criteria, as defined by the American College of Rheumatology and the European League Against Rheumatism. In this new classification, the laboratory tests comprise 2 out of 4 main criteria.
Another important example is the diagnostic search for anti-nuclear antibodies (ANA). Despite the advancement in identifying antigenic epitopes in this area, the performance of indirect immuno-fluorescence tests (IFT) is still considered to be gold standard. ANA diagnostics plays a central role in the identification of patients with systemic lupus erythematosus and other systemic autoimmune conditions. Certain autoantibodies are associated with unique clinical associations (e.g. phospholipid, anti-RO, anti-LA, anti-SM, and others). Typical nuclear and cytoplasmic fluorescence patterns of autoantibodies are of clinical relevance, they are associated with certain common antigens, which are identified on the molecular level. Therefore, the diagnostic algorithm for the workup of suspicious systemic autoimmune diseases has been fine-tuned over the last few years.
These diagnostic procedures will be discussed during the presentation.
Renz, Harald (Ed.): Autoimmune Diagnostics. Berlin; Boston, Mass.: De Gruyter 2012.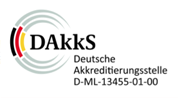 Accredited according to DIN EN ISO 15189

Lab hours
MON - THU and SAT 9:00 AM to 9:00 PM | FRI and SUN : 9:00 AM to 6:00 PM