LAB HOURS: MON - THU and SAT : 9:00 AM to 9:00 PM
FRI and SUN : 9:00 AM to 6:00 PM
online services
Lecture - Ovarian Markers – Potentials and Limitations in the Medical Laboratory
FML at International Gynecology Congress Dubai, Oct. 2010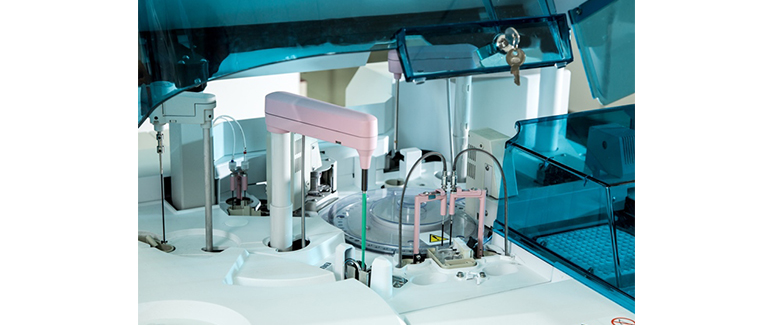 Ovarian Markers – Potentials and Limitations in the Medical Laboratory
Associate Professor Michaela Jaksch, MD PhD 
Freiburg Medical Laboratory ME LLC, Dubai


Abstract
This lecture shall provide an overview and a literature review on ovarian reserve tests for ovulation induction and their application in determining fertility capacity, and their current applications in the risk assessment of natural ovarian failure.
The current ovarian reserve tests comprise hormonal markers [FSH, estradiol, inhibin-B, antimullerian hormone (AMH)] and ultrasonographic markers [ovarian volume, antral follicle counts (AFCs)]. All markers have limitations in terms of which test(s) should be used to reliably predict ovarian reserve with regard to accuracy, invasiveness, cost, convenience, and utility. Several studies have correlated sonographic AFCs with serum AMH levels for predicting the ovarian response to ovulation induction protocols during assisted reproduction treatments.
AMH seems to be a better marker in predicting ovarian response to controlled ovarian stimulation than age of the patient, FSH, estradiol and inhibin B. A similar performance for AMH and antral follicular count has been reported. In clinical practice, AMH measurement may be useful in the prediction of poor response and cycle cancellation and also of hyper-response and ovarian hyperstimulation syndrome. In the male, the overlap of AMH values between controls and infertile men excludes this hormone from being a useful marker of spermatogenesis.
Serum AMH levels and AFC are reliable tests for predicting the ovarian response to ovulation induction. However, none of the currently employed tests of ovarian reserve can reliably predict pregnancy after assisted conception. Ovarian reserve tests cannot predict the onset of reproductive cycles or menopause; therefore, they should be used with caution for reproductive life-programming counseling.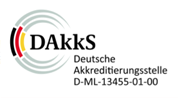 Accredited according to DIN EN ISO 15189

Lab hours
MON - THU and SAT 9:00 AM to 9:00 PM | FRI and SUN : 9:00 AM to 6:00 PM